Recent Blog Posts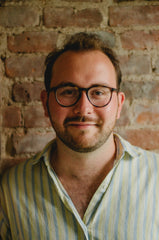 Rochester, NY—BOA Editions, Ltd. is pleased to announce that Matthew Gellman of Brooklyn, NY is the winner of the 22nd annual A. Poulin, Jr. Poetry Prize. His winning manuscript, Beforelight, was selected by celebrated poet and writer Tina Chang from a pool of 800 original submissions. Beforelight will be published by BOA Editions in April 2024 as part of the New Poets of America Series with a foreword by Tina Chang. Gellman will also receive a $1,000 honorarium.  "I am in awe of the talent and vision of this year's poetry submissions. I am honored to select Matt Gellman's Beforelight as the winner of...
---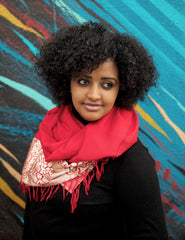 Mahtem Shiferraw is the author of Nomenclatures of Invisibility, as well as the author of poetry collections Fuschia,Your Body Is War, and Behind Walls & Glass. Through a personal, historical, and political lens, Shiferraw's Nomenclatures of Invisibility attends to the collective experiences inherited through deeply-rooted ancestry, tracing patterns of movement and migration, sorrow and invisibility, and the resulting complicated notions of home. In the following self-interview with Mahtem Shiferraw, learn more about the author's thoughts around naming, immigration, and making space for our fellow humans! How does one think about nomenclatures? What's in a name, that is not seen right away?  A name contains a world. A world filled...
---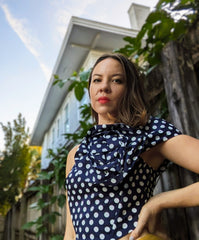 Jessica Q. Stark is the author of Buffalo Girl, as well as Savage Pageant (Birds LLC). In these hybrid poems, Stark explores her mother's fraught immigration to the United States from Vietnam at the end of war through the lens of the Little Red Riding Hood fairy tale. Interspersed throughout are a series of collaged photographs, featuring Stark's mother's black-and-white photography from Vietnam beautifully and hauntingly layered over various natural landscapes. In the following interview with Jessica Q. Stark and BOA's new Director of Development & Publicity Kathryn Bratt-Pfotenhauer, learn more about the author's thoughts around working with archival materials, writing hybrid texts, and retelling personal histories through...
---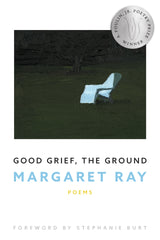 There's a lot of moving between past & present in this book, and a lot of talking to or talking for things that can't talk back (a "younger self," "Sweet fears," etc.) What role do you see those voices playing in this collection? I wrote about this a bit (about my poem "Reader, I Married Him") for Poetry Society of America's "In Their Own Words" series… one of the hardest things for me, sometimes, is to extend compassion to my past self, to that younger version of me I usually think of as incredibly foolish, or preoccupied with all the wrong things, especially things I...
---
We are very happy to announce that BOA is adding two new staff members to our team! Please join us in welcoming Kathryn Bratt-Pfotenhauer, our new Director of Development & Publicity, and Justine Alfano, our new Director of Production.  Kathryn and Justine were originally part of the BOA intern crew before assuming their new roles. As we welcome them, we say goodbye and send our thanks to Genevieve Hartman, our former Director of Development & Publicity, and Michelle Dashevsky, our former Director of Production, for their work to advance BOA's mission over the past few years.    Kathryn Bratt-Pfotenhauer (they/she) is the author...
---
Search Blog Posts