Submissions for the American Reader Series are currently closed. We will accept submissions for the BOA Short Fiction Prize from April 1 to May 31, 2020.
*Please note that unsolicited manuscripts sent outside of the open reading period will be recycled without response. BOA does not publish novels. Thank you.
BOA Editions publishes literary short fiction through its American Reader Series. While aesthetic quality is subjective, the fiction that BOA publishes will be written by authors more concerned with the artfulness of their writing than the twists and turns of plot (i.e. the majority of genre writing such as mystery, science fiction, horror, etc.). As with our poetry, the first criterion for publishing any book will be its artistic excellence.
Our strongest current interest is in short story collections (and short-short story collections). We strongly advise you to read our first published fiction collections and previous winners of the BOA Short Fiction Prize, listed below.
The American Reader Series also remains a venue for works of prose about poetry and poetics.
Submission Guidelines:
Submissions will be accepted through Submittable and via post.
Submit only one book-length, complete manuscript at a time. Page count is open, but 300 pages should be considered the high end.
Manuscript text should be at least 12 pt. font, double-spaced.
For paper submissions, include a self-addressed, stamped envelope (SASE) with sufficient return postage.
Send the manuscript ATTN: Fiction Submission.
Simultaneous submissions are accepted. Note simultaneous submissions in your cover letter and notify BOA immediately should your submission be accepted elsewhere.
Include a cover letter with relevant publishing history.
In the case of literary fiction, include a brief synopsis or description of the work. Do not send a query. Send the complete manuscript.
There is no submission fee associated with this reading period.
Manuscript submissions may be mailed to:
BOA Editions, Ltd.
ATTN: Fiction Submission
250 North Goodman Street, Suite 306
Rochester, NY 14607
Online submissions will be accepted through Submittable: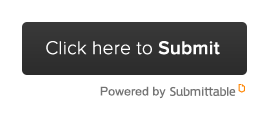 Allow a minimum of four to five months for reply.
---
Show Series Titles Hide Series Titles
Series Titles
---
The OK End of Funny Town, Mark Polanzak
Joytime Killbox, Brian Wood
The Rapture Index: A Suburban Bestiary, Molly Reid
Permanent Exhibit, Matthew Vollmer
The Science of Lost Futures, Ryan Habermeyer*
An Orchard in the Street, Reginald Gibbons
My House Gathers Desires, Adam McOmber
Gravity Changes, Zach Powers*
Remarkable, Dinah Cox*
The Education of a Poker Player, James McManus
Reptile House, Robin McLean*
Bridge, Robert Thomas
The Tao of Humiliation, Lee Upton*
Jewelry Box: A Collection of Histories, Aurelie Sheehan
The Winged Seed: A Remembrance, Li-Young Lee
The Era of Not Quite, Douglas Watson*
Passwords Primeval: 20 American Poets in Their Own Words, Tony Leuzzi
The Innocent Party, Aimee Parkison
To Assume a Pleasing Shape, Joseph Salvatore
This New and Poisonous Air, Adam McOmber
In the Time of the Girls, Anne Germanacos
Cradle Book: Stories & Fables, Craig Morgan Teicher
On the Winding Stair, Joanna Howard
Meat Eaters & Plant Eaters, Jessica Treat
Glass Grapes and Other Stories, Martha Ronk
Unlucky Lucky Days, Daniel Grandbois
I Carry A Hammer In My Pocket For Occasions Such As These, Anthony Tognazzini
Breaking the Alabaster Jar: Conversations with Li-Young Lee, Edited by Earl G. Ingersoll
You Alone Are Real to Me: Remembering Rainer Maria Rilke, Lou Andreas-Salomé
To Sound Like Yourself, W. D. Snodgrass
Walking Light, Stephen Dunn
After-Images: Autobiographical Sketches, W. D. Snodgrass
Pig Notes & Other Dumb Music: Prose on Poetry, William Heyen

Christmas at the Four Corners of the Earth, Blaise Cendrars; Translated by Bertrand Mathieu
* = Winners of the BOA Short Fiction Prize