The 13th Annual BOA Short Fiction Prize
April 1 - May 31, 2023
Judge: BOA Publisher Peter Conners
Winner Receives: 
Book publication by BOA Editions, Ltd. in spring 2025
$1,000 honorarium
Since its founding in 2010, the BOA Short Fiction prize has been awarded to ten of the most exciting and unique voices in American fiction. As with all BOA fiction titles, our prize-winning short story collections are more concerned with the artfulness of writing than the twists and turns of plot. It is our belief that short story writing is a valuable and underserved literary form that we are proud to support, nurture, and celebrate.
Submissions are invited only through Submittable or by post mail. We do not have the staff capacity to read or respond to manuscripts that are submitted by fax or email.
*Submission fee: $30
*Please note that submission fees allow us to offer a $1,000 honorarium and also offset the cost of publishing and promoting the winning collection. As a non-profit literary publishing house, we understand that submission fees can be difficult to accommodate. Please know that 100% of your fee will go toward supporting the publication of an excellent short story collection and to supporting BOA's mission to bring the highest quality literature into the world. All submissions will be personally read, reviewed, and considered by BOA Publisher Peter Conners, founder and sole editor of BOA's short fiction series. Manuscripts that do not win the contest are still eligible for publication by BOA. 

---
Electronic Submissions
Guidelines for electronic submissions are available at Submittable.com. All entries must be submitted by 11:59 PM Eastern Time on May 31.
Electronic submissions are strongly encouraged this year due to the ongoing COVID-19 coronavirus pandemic. Submittable is the safest and fastest way to submit your manuscript.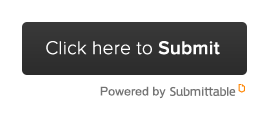 ---
Physical Submissions
All physical manuscripts must be mailed (or postmarked) to the below BOA Editions address by May 31, 2023. Please be sure to include the entry form and the $30 entry fee with your submission. Send one copy of each manuscript. Make check or money orders payable to BOA Editions. Do not pay by cash or credit card.
Eligibility:
Entrants must be a U.S. citizen, a legal resident of the U.S., or have Deferred Action for Childhood Arrival (DACA) status, Temporary Protected Status (TPS), or Legal Permanent Status (LPS).
Entrants must be at least 18 years of age.
Translations, novels, and novellas are not eligible.
Individual stories from the manuscript may have been published previously in magazines, journals, anthologies, chapbooks, or self-published books, but must be submitted in manuscript form.
Employees, volunteers, and board members of BOA Editions, Ltd., or their partners, spouses, or immediate families, are not eligible to submit.
Authors of BOA titles in other genres and translators who have been under contract with BOA are not eligible to submit.

No AI-assisted submissions.
Manuscript Format:

Minimum of 90 pages; maximum of 200 pages.
Manuscript text should be at least 12 pt. font, double-spaced.
Name, address, telephone number, and email address must appear on the title or cover page of the manuscript.
Do not send artwork or photographs along with manuscript.
Typed or word-processed on standard white paper, on one side of the page only.
Paginated consecutively with a table of contents.
Bound with a binder clip (example).
Attach publication acknowledgments, if any.
Include a stamped, self-addressed postcard for notification of receipt of manuscript.
Do not send by FedEx or UPS.
Email and/or fax submissions will not be accepted (Submittable or post mail only).
Neither late nor early manuscripts will be accepted.
Contestants may submit the manuscript elsewhere simultaneously, but must notify BOA Editions immediately if a manuscript is accepted by another publisher.
Once submitted, manuscripts cannot be altered. The winner will be given the opportunity to revise before publication.
Contestants may submit more than one manuscript, but a separate entry fee and entry form must accompany each manuscript.
Suggested Guidelines:

Send manuscript in a plain or padded envelope. No boxes, please.
For notification of competition results, include a business-size SASE.
Keep a copy of your manuscript, as manuscripts will not be returned.
We advise that you send your manuscript by first class or priority mail.
 Answers to FAQs:

The winner will be announced by September.
The honorarium will be awarded in two parts: one part upon receiving a signed contract, the second part upon publication.
The winning manuscript will be published in spring 2025, in an original paperback edition and an e-book edition of the American Reader Series.
The winner will retain full copyright of their work.
The paper from all manuscripts will be recycled after the winner is announced.
In the unlikely event that a suitable manuscript cannot be found, BOA Editions reserves the right not to award a prize.
BOA Editions assumes no responsibility for loss of manuscripts.

Send manuscripts, postmarked between April 1 and May 31, with the entry fee, to:
BOA Editions, Ltd.
ATTN: BOA Short Fiction Prize
250 N. Goodman Street, Suite 306
Rochester, NY 14607

Thank you!
---