Recent Blog Posts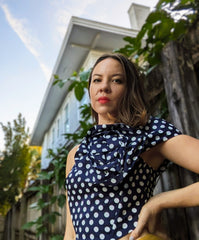 Jessica Q. Stark is the author of Buffalo Girl, as well as Savage Pageant (Birds LLC). In these hybrid poems, Stark explores her mother's fraught immigration to the United States from Vietnam at the end of war through the lens of the Little Red Riding Hood fairy tale. Interspersed throughout are a series of collaged photographs, featuring Stark's mother's black-and-white photography from Vietnam beautifully and hauntingly layered over various natural landscapes. In the following interview with Jessica Q. Stark and BOA's new Director of Development & Publicity Kathryn Bratt-Pfotenhauer, learn more about the author's thoughts around working with archival materials, writing hybrid texts, and retelling personal histories through...
---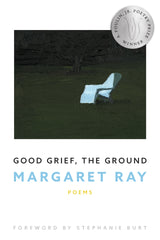 There's a lot of moving between past & present in this book, and a lot of talking to or talking for things that can't talk back (a "younger self," "Sweet fears," etc.) What role do you see those voices playing in this collection? I wrote about this a bit (about my poem "Reader, I Married Him") for Poetry Society of America's "In Their Own Words" series… one of the hardest things for me, sometimes, is to extend compassion to my past self, to that younger version of me I usually think of as incredibly foolish, or preoccupied with all the wrong things, especially things I...
---
We are very happy to announce that BOA is adding two new staff members to our team! Please join us in welcoming Kathryn Bratt-Pfotenhauer, our new Director of Development & Publicity, and Justine Alfano, our new Director of Production.  Kathryn and Justine were originally part of the BOA intern crew before assuming their new roles. As we welcome them, we say goodbye and send our thanks to Genevieve Hartman, our former Director of Development & Publicity, and Michelle Dashevsky, our former Director of Production, for their work to advance BOA's mission over the past few years.    Kathryn Bratt-Pfotenhauer (they/she) is the author...
---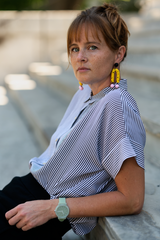 We asked our Spring 2023 authors to share about a food or drink to enjoy while reading their book, or one that appears often in their new collection from BOA. Margaret Ray is the author of the debut poetry collection Good Grief, the Ground, and below, she shares a little back story and a cocktail (or mocktail) that pairs well with her poems. Cheers, and happy reading! from Margaret Ray: "The three foods that show up the most over the course of GOOD GRIEF, THE GROUND are peaches, apples, and… meat.  I am interested in human carnivorousness and the baked-in reckoning with mortality that...
---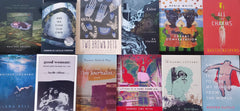 It's Women's History Month, and here at BOA we'd like to take this opportunity to celebrate our phenomenal women authors! Since our start in 1976, we've been a proud publisher of women, from Lucille Clifton, Dorianne Laux, and Brigit Pegeen Kelly, to the present day, with books from Alicia Mountain, Margaret Ray, Jessica Q. Stark, Mahtem Shiferraw, and Jeannine Hall Gailey publishing this spring. We're so excited to celebrate their work, and we're not alone! Take a look at some recent buzz for our women authors and treat yourself to some good books: Barbara Jane Reyes, author of Letters to...
---
Search Blog Posts