Recent Blog Posts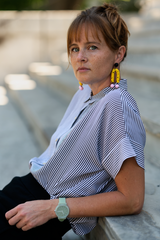 We asked our Spring 2023 authors to share about a food or drink to enjoy while reading their book, or one that appears often in their new collection from BOA. Margaret Ray is the author of the debut poetry collection Good Grief, the Ground, and below, she shares a little back story and a cocktail (or mocktail) that pairs well with her poems. Cheers, and happy reading! from Margaret Ray: "The three foods that show up the most over the course of GOOD GRIEF, THE GROUND are peaches, apples, and… meat.  I am interested in human carnivorousness and the baked-in reckoning with mortality that...
---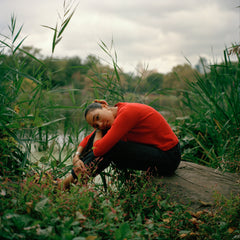 Rochester, NY—BOA Editions is pleased to announce that India Lena González's fox woman get out! is the next Blessing the Boats Selections title. Ms. González will receive a $5,000 honorarium and her manuscript will be published in September 2023 as part of the New Poets of America Series. fox woman get out! was selected by Blessing the Boats Selections Editor-at-Large Aracelis Girmay from a pool of ninety-six submissions.  "This season, we received an extraordinary number of brilliant submissions for the Blessing the Boats Selections," said Girmay. "The selection process was exceptionally difficult and I feel very honored and moved to have...
---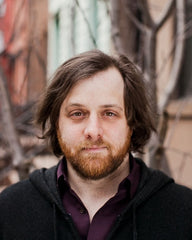 Craig Morgan Teicher is the editor of Little Mr. Prose Poem: Selected Poems of Russell Edson, as well as the author of several poetry collections, most recently, Welcome to Sonnetville, New Jersey. This survey of Edson's work was published by BOA Editions on October 25, 2022. Craig Morgan Teicher calls us to witness Edson's obsessions with the curious, the absurd, and the peculiar, and the ways in which they can haunt our daily lives. The prose poems in this collection mold our everyday into something extraordinary and unsettling. Edson is a vital and ever-contemporary poet with a unique moral and comedic vision, whose literary career...
---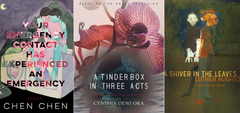 As Pride Month comes to a close, this is a great opportunity to support LGBTQIA+ authors by preordering their forthcoming books! Below you'll find poetry previews from our forthcoming fall 2022 titles and a brief look at some of our spring 2023 and fall 2023 collections!  Coming this fall:  "A Favorite Room" from Your Emergency Contact Has Experienced an Emergency by Chen Chen Down the sideways face, through the dilapidated waterfall,we entered late afternoon's house& a favorite room: the room of the butterfly skeleton. Intricate, delicate, somehow not an ounce of tragic.So beautiful we thought we could have perfectunswollen gums, be less predictablegay...
---
As Women's History Month comes to a close, check out some of the amazing recent BOA titles written by women! Below you'll find a mix of poems and book descriptions to pique your interest and get you excited to read (or re-read) these dynamic and heart-felt collections. Letters to a Young Brown Girl by Barbara Jane Reyes Excerpt from "Dear Brown Girl," What if I told you that you don't have to do as you're told. Yes, you can cut up the script they made you recite by heart with your cut up tongue. Yes, by those people, who wanted...
---
Search Blog Posts