Recent Blog Posts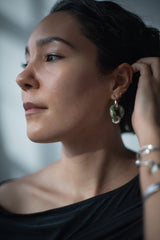 India Lena González is a poet, editor, and artist. She graduated magna cum laude from Columbia University (BA) and received her MFA from NYU's Creative Writing program. While at NYU she served as a writing instructor for undergraduates and received a Writers in the Public Schools fellowship enabling her to teach literature to middle school students via Teachers & Writers Collaborative. Her work is published in American Chordata, The Brooklyn Review, Lampblack, PANK, Pigeon Pages, and Poets & Writers Magazine, among others. A three-time National Poetry Series finalist, India is also a professionally trained dancer, choreographer, and actor. fox woman get out! is her debut poetry collection. She lives in...
---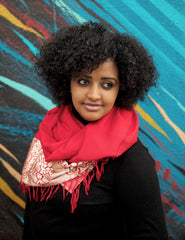 Mahtem Shiferraw is the author of Nomenclatures of Invisibility, as well as the author of poetry collections Fuschia,Your Body Is War, and Behind Walls & Glass. Through a personal, historical, and political lens, Shiferraw's Nomenclatures of Invisibility attends to the collective experiences inherited through deeply-rooted ancestry, tracing patterns of movement and migration, sorrow and invisibility, and the resulting complicated notions of home. In the following self-interview with Mahtem Shiferraw, learn more about the author's thoughts around naming, immigration, and making space for our fellow humans! How does one think about nomenclatures? What's in a name, that is not seen right away?  A name contains a world. A world filled...
---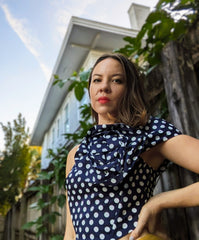 Jessica Q. Stark is the author of Buffalo Girl, as well as Savage Pageant (Birds LLC). In these hybrid poems, Stark explores her mother's fraught immigration to the United States from Vietnam at the end of war through the lens of the Little Red Riding Hood fairy tale. Interspersed throughout are a series of collaged photographs, featuring Stark's mother's black-and-white photography from Vietnam beautifully and hauntingly layered over various natural landscapes. In the following interview with Jessica Q. Stark and BOA's new Director of Development & Publicity Kathryn Bratt-Pfotenhauer, learn more about the author's thoughts around working with archival materials, writing hybrid texts, and retelling personal histories through...
---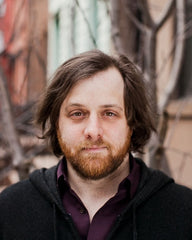 Craig Morgan Teicher is the editor of Little Mr. Prose Poem: Selected Poems of Russell Edson, as well as the author of several poetry collections, most recently, Welcome to Sonnetville, New Jersey. This survey of Edson's work was published by BOA Editions on October 25, 2022. Craig Morgan Teicher calls us to witness Edson's obsessions with the curious, the absurd, and the peculiar, and the ways in which they can haunt our daily lives. The prose poems in this collection mold our everyday into something extraordinary and unsettling. Edson is a vital and ever-contemporary poet with a unique moral and comedic vision, whose literary career...
---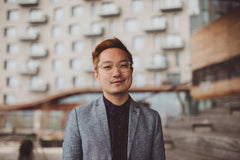 Chen Chen is the author of Your Emergency Contact Has Experienced an Emergency, which was published by BOA Editions on September 13, 2022. In his highly anticipated second collection, Chen continues his investigation of family, both blood and chosen, examining what one inherits and what one invents, as a queer Asian American living through an era of Trump, mass shootings, and the COVID-19 pandemic.  Read on to learn more about Chen and his new poetry collection in this exclusive self-interview!   This is your second book. What makes it different from your first? I think it's at once more mature and sillier—there's more grief and rage...
---
Search Blog Posts