Recent Blog Posts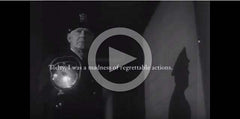 Watch the book trailer for Christopher Kennedy's forthcoming Clues from the Animal Kingdom (September 2018).
---
Greetings! Every week throughout the summer, BOA's staff and interns will share one of our favorite poems from our over 300 collections of poetry. This week's poem is from Rail by Kai Carlson-Wee. Listen to a recording of this week's poem on SoundCloud. Pike Somewhere in her heart she remembers the sound of lake water hitting the boat. The low back-and-forth of buoyed weight working to hold up the bodies inside. Her father removing a worm from the loose earth, threading the wet pink flesh with a hook. Dirt on his fingers. The long, bleeding body in agony, curling to feel its way up...
---
Here at BOA we're prone to talking about the "BOA family" of poets, supporters, board, staff and loyal readers. That's not just blowing smoke either! For many of us, BOA does indeed feel like a big family of kindred spirits. Those ties can show themselves in many ways and they're always heartening to see... especially when poets in the BOA family find inspiration from their "poetic siblings." The most recent example of this familial feel can be found in new BOA poet Fleda Brown's discussion of longtime BOA poet Michael Waters' newest collection, Gospel Night. Fleda discussed - and read...
---
[caption id="attachment_1205" align="alignleft" width="200" caption="Ennui Prophet, poems by Christopher Kennedy"][/caption] Christopher Kennedy's "The Fact Remains" has been selected as this week's Poem of the Week by The Oxford Brookes Poetry Centre! The prose poem comes from his fourth poetry collection Ennui Prophet. "I'm heavier than some animals, lighter than others. Also, I'm more threatening than most animals, less threatening than a few; faster than some, slower than most. I don't bite, though, unless provoked by desire. What I want to say is: I still measure distance in years. And swans mate for life. At least that's what I believe. I...
---
As the majority of you probably already know from our copious number of notifications on the blog, Tuesday, June 26th featured  BOA's Evening of Jazz, Poetry, and Art at the Rochester Contemporary Art Center. For those who were able to attend, we hope you enjoyed it and thanks for coming! For those who had to walk the dog, wash the car, etc.-- not to worry! We have some great footage of the night's highlights freshly available on Youtube for your viewing pleasure! There are two parts to the video, featuring readings by BOA poet Sean Thomas Dougherty, artwork by Sarah...
---
Search Blog Posts