Recent Blog Posts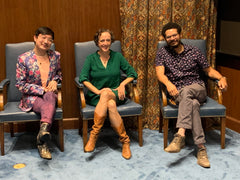 On Friday, October 8, 2021, BOA held its 24th annual Dine & Rhyme celebrating 20 years of the A. Poulin, Jr. Poetry Prize with a documentary created by Kai Carlson-Wee. Geffrey Davis, Chen Chen, & Keetje Kuipers enriched the evening with readings from their various repertoires of BOA published books. This year's silent auction was hosted online through 32actions thanks to donations from many incredible sponsors and donors.  2021 brought back Dine & Rhyme as an in-person event at the Rochester Academy of Medicine and created an atmosphere accented with a beautiful architectural space, good company, and opportunities to interface with the...
---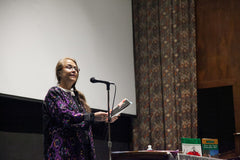 On Friday, October 4th, attendees of BOA's 22nd annual Dine & Rhyme fundraiser were treated to a very special evening with poet
Naomi Shihab Nye
. With a focus on her newest BOA poetry publication,
The Tiny Journalist
(BOA, April 2019), Naomi read poems and shared stories about her personal connections to Palestine. 
---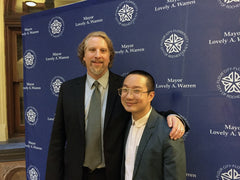 Readers in Rochester enjoyed a rare treat on Friday, April 20, when award-winning poet Chen Chen gave a free reading at City Hall in honor of National Poetry Month. The event was co-sponsored by the City of Rochester and BOA Editions, a local not-for-profit independent publisher of poetry and other literary works. Chen is a celebrated young poet whose debut collection When I Grow Up I Want to Be a List of Further Possibilities won the prestigious GLCA New Writer's Award, the A. Poulin, Jr. Poetry Award, and was longlisted for the 2017 National Book Award for Poetry. His work draws...
---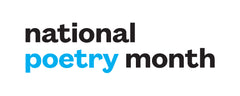 National Poetry Month is just a few days away, and the BOA Editions team can't wait to join in the celebration! This year, we are going all out in the festivities. What better way is there to honor the vital place of poetry in America than with a month-long jubilee? National Poetry Month Sale By popular demand, we are bringing back our National Poetry Month sale. All titles in the BOA Bookstore will be on sale during the entire month of April. Use promo code BOAPOETRY18 at checkout to save 40% on your order! Poetry Moments with WXXI BOA Editions is excited to...
---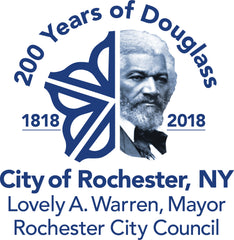 The City of Rochester is honoring BOA Editions, Ltd.—one of the nation's leading independent publishers of poetry and literary fiction—by proclaiming April 20, 2018 as "BOA Editions Day." The mayoral proclamation will be issued during a poetry celebration at the City Hall Atrium featuring a reading by award-winning poet Chen Chen. The celebration, which takes place during National Poetry Month, will be held on April 20th at 6:00 PM. The event is free and open to the public. BOA Publisher Peter Conners says: "Having Mayor Warren proclaim BOA Editions Day is such wonderful recognition of our contributions to Rochester's cultural...
---
Search Blog Posts