Recent Blog Posts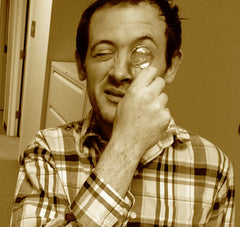 Joe Baumann's is the author of three collections of short fiction, Sing With Me at the Edge of Paradise, The Plagues, and Hot Lips.  His fiction and essays have appeared in Third Coast, Passages North, Phantom Drift, and many others.  He possesses a PhD in English from the University of Louisiana-Lafayette.  He was a 2019 Lambda Literary Fellow in Fiction. His debut novel, I Know You're Out There Somewhere, is forthcoming from Deep Hearts YA.  He can be reached at joebaumann.wordpress.com.  In the following self-interview with Joe Baumann, learn more about the author's thoughts around queerness, inspiration, and new projects! Super Secret Identity Interviewer: If you had to...
---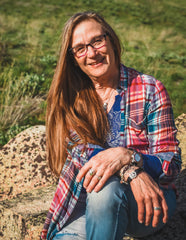 Subhaga Crystal Bacon's first poetry collection, Elegy with a Glass of Whiskey (BOA, 2003), was awarded the A. Poulin, Jr. Poetry Prize by Pulitzer Prize-winning poet Stephen Dunn. Her work has appeared in a variety of publications in the United States and Canada, and she has presented essays on Elizabeth Bishop in Massachusetts, Nova Scotia, and Ouro Preto, Brazil.  In addition, she has advised a college literary magazine, developed creative writing curricula, and judged academic and small press contests. Her third collection, Transitory, is forthcoming from BOA Editions in 2023. In the following self-interview with Subhaga Crystal Bacon learn more about the author's thoughts around the responsibility...
---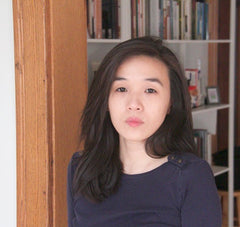 Willie Lin was born in Beijing, China and lives and works in Chicago, IL. Her poems have appeared in Bennington Review, Prairie Schooner, and The Threepenny Review, among other journals. She's the author of the chapbooks Lesser Bird of Paradise (MIEL) and Instructions for Folding (Northwestern University Press), winner of the Drinking Gourd Chapbook Poetry Prize, and has received fellowship and scholarship support from Kundiman and the Summer Workshop Program at the Fine Arts Work Center. In the following self-interview with Willie Lin, learn more about the author's thoughts around dislocation, the pastoral, and grief! This book speaks to, in part, a sort of lived-through dislocation: from family, from history,...
---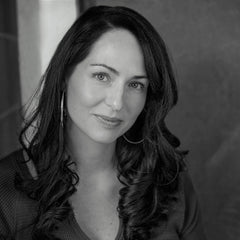 Danielle Cadena Deulen is a writer, professor, and podcaster. Originally from the Northwest, she now lives in Atlanta where she teaches for the graduate creative writing program at Georgia State University. Her most recent poetry collection, Desire Museum, is out now from BOA Editions. Her previous collections include Our Emotions Get Carried Away Beyond Us, winner of the Barrow Street Book Contest and Lovely Asunder, which won the Miller Williams Arkansas Poetry Prize and the Utah Book Award. Her memoir, The Riots, won the AWP Prize in Creative Nonfiction and the GLCA New Writers Award. She has been the recipient of an Oregon Literary...
---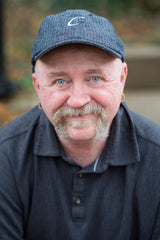 Sean Thomas Dougherty has written or edited fifteen books including All You Ask for is Longing: New and Selected Poems (BOA Editions 2014) and Double Kiss: Stories, Poems, Essays on the Art of Billiards (Mammoth Books 2017). His awards include a Fulbright Lectureship to the Balkans and an appearance in Best American Poetry. Known for his dynamic readings, he has performed at hundreds of venues, universities, and festivals including the Dodge Poetry Festival, the Old Dominion Literary Festival, and a tour across Albania and Macedonia sponsored by the US State Department. He lives in Erie, PA. For more information about Sean Thomas Dougherty, visit seanthomasdoughertyp.fatcow.com....
---
Search Blog Posts